Bring Your Space To Life!
Professional Interior Design
Track 7 Media LLC, represents the nation's top interior design talent and offers our clients a personal and seamless interior design experience.  We offer the country's top residential and commercial interior design talent, including established veterans and emerging talent. We rigorously vet each designer and select the professional equipped with the taste, experience, and enthusiasm to create your space.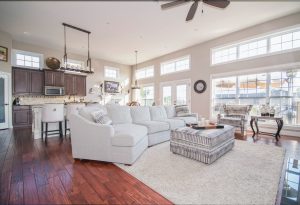 Our Four Step Process
2. REVIEW YOUR PROPOSAL
ABased on your needs and project scope, your designer will create a custom proposal outlining tasks, products to purchase, and a recommended design fee.
3. PROJECT SUPPORT
Our easy-to-navigate Shopping List lets you and your designer easily collaborate on items to purchase. Once you're ready, our Concierge team will place your orders across hundreds of vendors—and manage all the logistics.
4. FINALIZE
You have a single, dedicated Account Manager guiding you through the entire project. Call or email them at any point—their job is to make your unique process as seamless as possible.